We are so excited to kick off our 30 Year Anniversary with this issue, featuring reflections from former and current writers, contributors, vendors, and editors.
And we are SO honored to finally release to you this incredible image created by local artist Alejandro in honor of this special anniversary!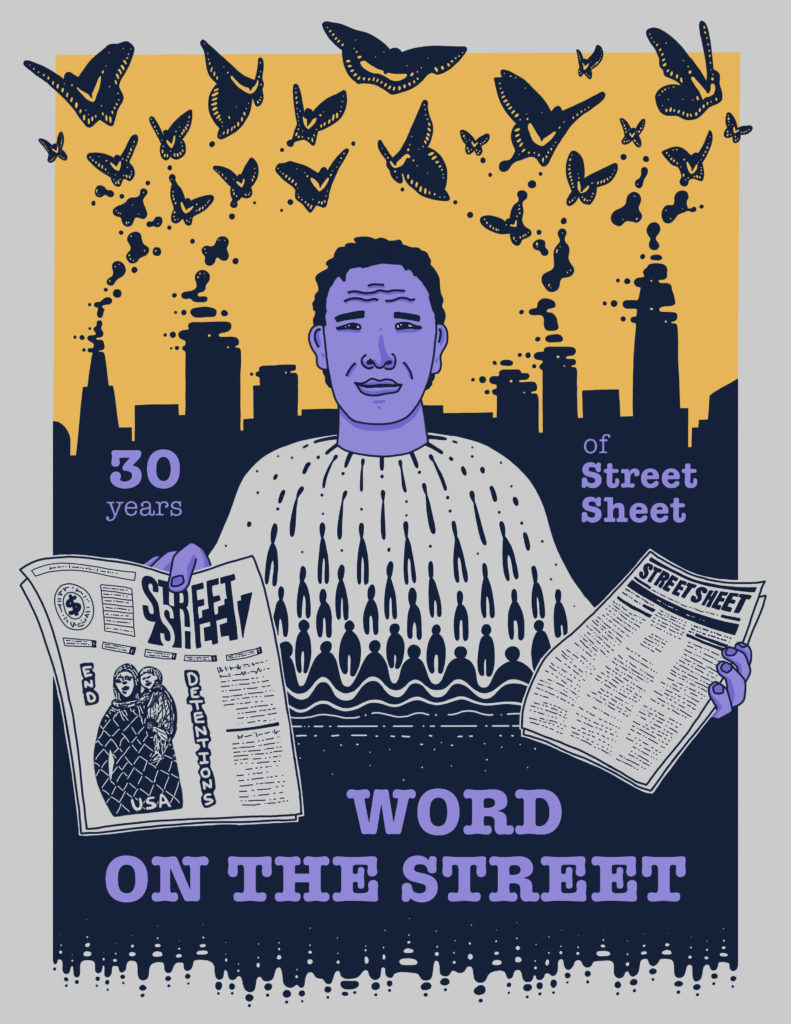 This image celebrates the thousands of people like yourselves who have donated and read the paper, making this project possible, as well as the hundreds of Street Sheet vendors who hustle every day to bring you the word on the street. Thank you Alejandro for creating this very gorgeous artwork for us!