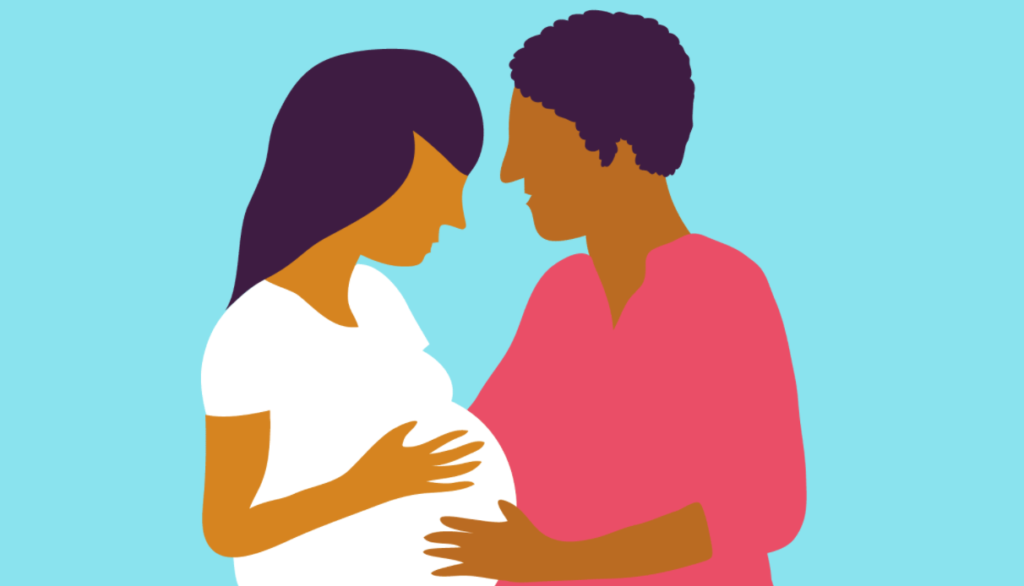 Homelessness is hard enough for single adults, while family homelessness has its own set of trials, but these are compounded when women find themselves pregnant and without stable housing.
While numbers for homeless women experiencing pregnancy are hard to come by, San Francisco estimated 228 homeless families with 630 family members living in the city in its last homeless count in 2015.
In the same period of time, the city-based nonprofit Homeless Prenatal Project reported 322 clients of its Wellness Center giving birth to 322 babies.
Two peer advocates at the Coalition on Homelessness, which publishes Street Sheet, can attest to the challenges women face when homeless and pregnant. Julia D'Antonio and Jacquelynn Evans both delivered children while unhoused.
Julia D'Antonio
D'Antonio said that sheltering herself was important. "When you're pregnant, it adds a whole new dimension. You're still protecting yourself, but there's a whole new layer," she said. "Eventually you're going to have to have a place."
Now 25 and living in a below-market rate apartment on Potrero Hill, D'Antonio gave birth to her daughter when she was 19 and almost four years on the streets. She found that the housing options that were available to her as an individual weren't as attainable when she was expecting.
In that time span, she stayed in a rental car, a hotel room in Antioch and the Star Community House at Seventh Avenue and Geary Boulevard. In the final stages of her pregnancy, she couch-surfed at a friend's place in the Haight. By that time, most of her family was already displaced from the city.
Fortunately, D'Antonio had prenatal care at a teen clinic, which was paid for by insurance. However, no one told her about available services until a social worker provided her a list when she was in her seventh month.
"There's never housing offered over a long term," she said, recalling her housing search. "I'm just passed from one organization to the next."
D'Antonio said that intervention would have helped her in her teens or even when she was a transitional-aged youth (TAY), but such outreach was scarce. "I thought being TAY would help, but it didn't," she said. "I think youth are ignored or go unnoticed, and we're scared to be placed in the system."
Jacquelynn Evans
Already the mother of two young children, Jacquelynn Evans, 29, left her friend's place when she no longer felt safe. She was pregnant with her now one-year-old son, Z'allah, and guidance was in short supply, Evans said.
"My whole journey, people treated me very awkward and judgmental once I asked everybody for help," she said.
Evans' pregnancy was complicated by an array of health issues, including diabetes, respiratory problems and anxiety. The effects of homelessness on a child's development — including low birth weight — has been well documented. When her son was born 34 weeks into her pregnancy, he didn't have enough fluid in his kidneys, so he spent three weeks in the hospital. Evans said she was able to move Z'allah past his developmental stage by breastfeeding him.
During her homeless episode, Evans stayed at a camping van that was eventually towed away, several transitional programs, single-resident occupancy hotels and her aunt's living room. The house mandated by a drug dependency court required her to leave the basement and enter the main entrance just to use the bathroom.
Now living in an SRO, Evans has signed up for 55 places so that all three of her children can live with her. Even when she met the requirements for the housing units, Evans said she suffered discrimination — one program told her she wasn't "emergency enough" with elaborating further.
In addition to working at the Coalition, she also works as a desk clerk at an SRO. Evans said that social workers discouraged her from working. "But I knew I couldn't because I had to provide for (my son)." ≠