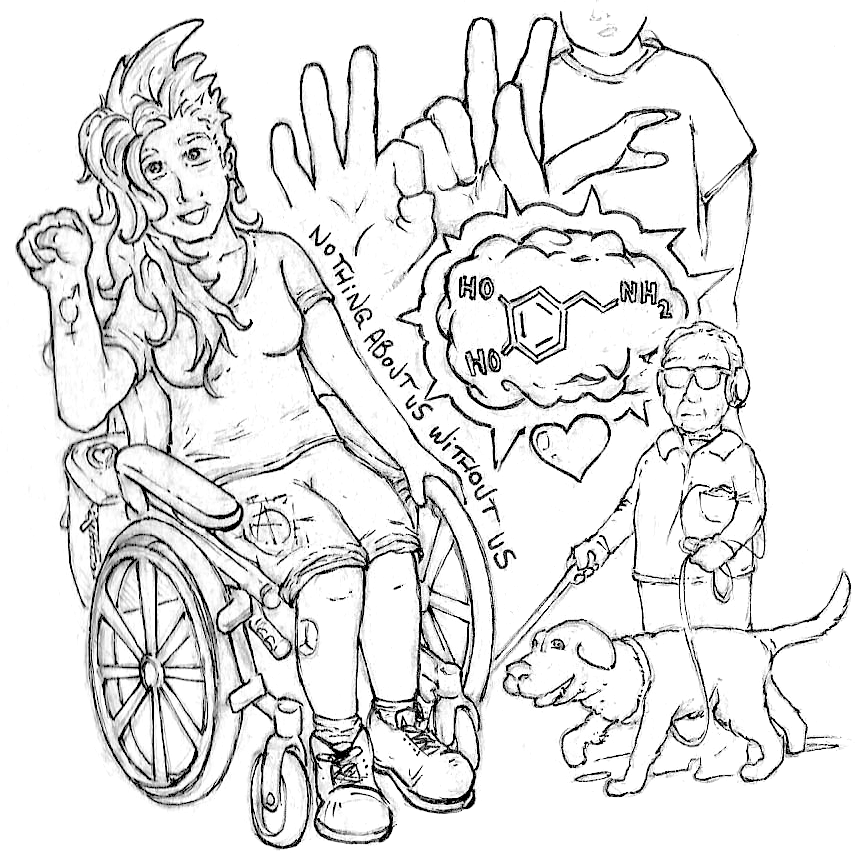 A punk in the foreground sits in a wheelchair raising their fist. Behind them hands gesture in sign language. A brain hold the chemical serotonin with a heart underneath. A figure wearing glasses uses a white cane and walks with a dog, who is smiling.
Street Sheet is accepting submissions for our first ever Disability Issue!
We are seeking articles, narratives, poems, artwork, comics, etc focusing on the intersections of disability, race, and poverty.