by Quiver Watts and TJ Johnston
So much is changing here at Street Sheet that we are running a rare Editor's Note to keep you all informed about what is new with the paper!
Starting with this issue, we are so pleased to introduce TJ Johnston as the new editor-in-chief of Street Sheet. TJ is a seasoned, San Francisco-based journalist whose written work has been featured in this newspaper—as well as 48 Hills, SF Public Press, Poor Magazine, Street Spirit and numerous other publications—for over two decades. His consistent and thorough reporting brings together the loyalty to truth and storytelling that defines a good journalist along with the insight that comes from his own lived experience of homelessness.
As a longtime volunteer, TJ has led journalism trainings for aspiring Street Sheet writers, contributed articles about countless important political developments and kept our website current. Last year, he joined our staff as assistant editor and has led our small team of volunteer copy editors to make sure our copy is crisp and clear, while also creating our very first Street Sheet style guide, which offers excellent insights for how to communicate about homelessness and social justice.
For these reasons and so many more, we are thrilled to welcome TJ Johnston as our new editor-in-chief!
Quiver Watts, the outgoing editor, will continue as the paper's design coordinator while pursuing a master's degree in family therapy. They became editor in 2017 after working as the development director at the Coalition on Homelessness, the homeless advocacy organization that publishes Street Sheet. We wish them the best of luck!
In less joyful news, the Street Spirit, our sister paper in the East Bay, is out of print as they search for a new source of funding to revive the project. In the meantime, we are excited to temporarily expand our coverage and distribution into Berkeley and Oakland so that the amazing vendors there continue to have a paper to sell. For the next six months you'll be able to find this paper in the hands of vendors around the Bay. If you'd like to help save the Street Spirit, you can donate to that newspaper at tinyurl.com/SAVESTREETSPIRIT. Remember to write "Street Spirit" in the dedication field.
Finally, our Venmo program for Street Sheet vendors is now officially closed. We originally started the program to help our vendors take cashless payments before Venmo started offering a way for folks without bank accounts to earn money. Now we are excited to support our vendors in opening their own cashless payment accounts, and encourage our readers to continue to support our vendors in their work by donating as generously as you are able!
And now for something completely different: Incoming and outgoing editors interview each other on their time at Street Sheet and what they have observed about homelessness in San Francisco. These interviews have been edited for brevity and clarity.
Quiver Watts (as interviewed by TJ Johnston)
Tell us about when you first got involved with the Coalition on Homelessness and any of your activism and journalism backgrounds before becoming editor of Street Sheet. You said that you started working at the Coalition on Homelessness around January 2016, and that you were the development director.
Yes, that's right. Actually, my first day of work was right after coming out of jail, getting arrested at a Martin Luther King Day demonstration in January of 2016. So that's when I started, doing fundraising and development for us for the first couple years. My first issue of Street Sheet as editor was December of 2017.
Before you got involved with the Coalition, you were organizing at the Albany Bulb. Could you tell us about that?
So in 2013, I had dropped out of college and went out to just volunteer with an effort to prevent the Albany Bulb encampment from being evicted. About 60 residents—many of them artists—were being forced out by the City of Albany, which had no alternative shelter options. And so that was the beginning of my more direct activism focused on ending poverty. Unfortunately, despite a tremendous campaign led by Bulb residents and their supporters, the encampment was shut down. After that, I went back to school and did some work with Western Regional Advocacy Project with [Executive Director] Paul Boden, researching Business Improvement Districts (BIDs) in Oakland that involved doing some interviews with homeless people who had been harassed by BID ambassadors, documenting the anti-homeless perspectives of BID officials, and mapping the spread of these privately managed districts through Oakland.
What was it about the Coalition on Homelessness that that attracted you? Was it anything about its mission?
I come from an anarchist organizing background and I feel most compelled by organizing efforts that address root causes rather than simply making small adjustments to a system that is built on capitalism and terrorizing poor communities. I really feel strongly that is our best route to ending homelessness, and I wanted to work somewhere that had a shared vision that homelessness is not a necessary reality, someplace that shared my belief that we can create a future where no one is homeless. So that is one of the big things that attracted me to this organization. I think the Coalition on Homelessness is a lot more hopeful than a lot of organizations, in that it has a very strong and radical vision of the future and is taking actions that are aligned with that vision. Rather than working within the City or taking City money to just barely meet the most immediate and basic needs our politicians are withholding, it actually organizes homeless people to take action to create that better world themselves.
Tell us about how you became the editor of Street Sheet.
I grew up in a journalistic home and maybe because of that have a bit of an anachronistic attachment to print journalism. So getting to be the editor of a print newspaper in San Francisco has been kind of a dream for me. But beyond that, the Street Sheet in particular offers a unique voice that is sorely lacking from mainstream news and really prioritizes the voices of poor and homeless people themselves.And I believe that Street Sheet offers insights into poverty and homelessness that you can't get anywhere else. It has been such an instructive and educational experience—I've been grateful to learn from our vendors and our writers about the realities of homelessness. Also there is something kinda magical about working with writers and artists to get their work published, because seeing it in print brings a lot of joy, both to our content creators and very much so to me.
If you had to compile a sort of highlight reel of your time at Street Sheet, what would you include? And the image that I'm kind of working with here is the beginning of ABC's Wide World of Sports, where they show a montage of experiencing "the thrill of victory and the agony of defeat?"
I would say, starting with my first issue, the first time that I put the paper together start to finish—gathered submissions, laid out a paper and then got to see it in print—was such a joyous moment for me. I started the job with, you know, no experience with editing, no experience with InDesign, and really had to hit the ground running, teaching myself what my job was.
From there, I feel like there have been a lot of really beautiful high points. We published what I think is the first ever sex worker issue of Street Sheet that compiled art and storytelling and articles from current and former sex workers. It could have been a low point in that it ended up costing the organization $75,000 in funding from the Catholic Church! But ultimately that moment really crystallized for me why this is my organizing home because, you know, despite that money being a huge part of our budget at the time, I was supported by other staff here to keep that issue alive online and keep promoting it. We ultimately decided that uplifting the voices and perspectives of sex workers was more important than getting funding. So that was a really beautiful moment.
I'm also really proud of starting the cashless payments program for vendors! We've since shifted from running our own Venmo account and distributing it to vendors to supporting vendors in creating their own Venmo accounts and setting them up with a smooth way to get money directly. I think that's really crucial as the economy has changed, moving away from cash.
We also had a really wonderful writer training program, in collaboration with a journalist at CalMatters, where we brought together a cohort of about 10 people with lived experience of homelessness who were paid to participate in a 10-session training and who were able to build their writing, reporting and journalism skills.
I'm really happy to say that I'm leaving on a very high note that we just printed a very unique issue of this paper called "The Land Back Issue" that was done in collaboration with the Street Spirit in the East Bay [for] their last print publication (for now), and with Sogorea Te' Land Trust in the East Bay. I'm happy to be leaving that legacy and also to have included the first land acknowledgement that we've ever run in Street Sheet that will continue to be a fixture of the paper.
Oh, I'm backing up in the timeline. There's one that I missed, which is that we were able to get some photos of the mass encampment [at the Moscone Center] that Mayor [London] Breed had intended to open at the beginning of the COVID-19 pandemic from a source whose identity we protected. The day after we ran a story including those photos, the City announced that it would no longer be moving ahead with the mass encampment or mass shelter, but instead would be opening up shelter-in-place hotel rooms, and so it was kind of the first time that I ever experienced writing a story that immediately had concrete results for homeless people. And yeah, those are really unique and positive experiences.
What were some of the low points that you experienced in your tenure?
I guess I would say the reality of how the City government responds to homelessness in San Francisco has been the lowest point. Local policy has been pretty devastating throughout my time here and, as proud as I am of the work that we've done to resist it, I think criminalization of homelessness has become an even more consistent problem over time. Even throughout shelter-in-place and the ongoing COVID pandemic, we're seeing just these really brutal encampment sweeps happening in San Francisco, depriving people of basic necessities. We're facing criminalization of drug users in San Francisco. We're facing real abandonment of disabled people and immunocompromised people who no longer have access to ways to protect themselves from COVID-19. So that and a lot of just like visible suffering with mental health and near emergency-level conditions that are present in the Tenderloin on a day-to-day basis. I would just say that the lack of support and resources being offered by the City administration is by far the lowest point.
Internally, we really struggled to keep vendors around to sell the paper and so I think one of the hardest things that we're currently facing would be just getting our distribution back as we recover from COVID-19. And I'm hopeful that we'll continue to rebuild that program over time, because the vendors are obviously just the most important piece of the newspaper. We can put out a fantastic newspaper, but it doesn't matter if nobody's reading it and nobody is earning income off of sales. I would say that's our biggest struggle internally as a newspaper.
As you transition, how do you see your time as Street Sheet editor impacting your future endeavors?
I'm going to grad school to get my MFT and hopefully become a therapist. One of our vendors recently told me it's important for me to become a therapist because I have relationships with homeless people, and most therapists are out of touch with that and don't know anything about homelessness. I hope that I'm able to carry the things that I've learned through this work into my work in mental health, because offering care that's accessible and affordable is important. We need therapy that doesn't hold individuals as primarily responsible for the conditions of their lives, but instead recognizes the way that systems like capitalism affect people and their ability to survive and take care of their mental health. That is critical for me.
I also will continue to be involved with Street Sheet as much as I can creating the design and layout, and then hopefully, eventually, just volunteering as a writer and copy editor and that kind of thing as well. I care a lot about this project and can't wait to see where you take the newspaper!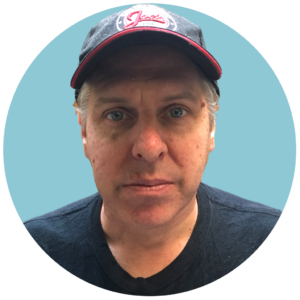 TJ Johnston (as interviewed by Quiver Watts)
How did you first get involved with the Coalition on Homelessness, and when?
My entrée into the Coalition on Homelessness began when I took a free writing class that was given by a Media Alliance back in 2000. I thought it was going to be a class on writing fiction and poetry, but it turned out to be a class on investigative journalism. The whole class project that we worked on was an investigation on poverty-pimping nonprofits that purportedly serve that homeless population but paid their executives six-figure salaries, and that ran in Street Sheet and Street Spirit in January of 2001.
What made you interested in investigative journalism after you learned that it was not a poetry and fiction class? Why did you stick it out?
I stuck it out because there was like really nothing else (laughter). And, it's that the project was concerned about issues of homelessness and poverty, it was something that attracted me, I would like to address in my writing, just as far as social justice issues are concerned. And that just gave me something to motivate myself into writing. I'm not a particularly disciplined writer. And journalism afforded me that opportunity.
You've been a journalist now for what, how many years?
Since 2000.
So for more than two decades, you've been a journalist covering primarily the homelessness beat in the Bay Area, is that right?
That's correct. I've been doing that for over 20 years now.
And so I'm asking you to present a highlight reel, which is a more significant challenge than you asking me to do that. What I'm wondering is if there are certain stories that you've written or projects that you've been a part of that sort of have punctuated that tenure of yours?
There were a couple of particular projects that I've engaged in that I am particularly proud of. These were collaborative—both projects—which incorporated video storytelling, as much as print journalism. And both involved people who had intimate knowledge and experience of homelessness themselves as participants. One was the report which became known as "Punishing the Poorest" that the Coalition released in 2015. That was both a sociological research project, as well as a journalism project at the same time. Two PhD candidates from UC Berkeley ran this particular project: They recruited interviewers and taught us how to use like these little GoPro-type of cameras with which we interviewed our subjects who have experienced criminalization of homelessness, that is being given citations or were arrested for offenses that stem like from their lack of housing status. That could be like, you know, sleeping on the sidewalk or camping out, any, any so-called crime that arose from just having to exist in public without a regular place that they could help call home.
The other similar project was called Stolen Belonging. That was organized by an artist and organizer named Leslie Dreyer, and that also involved interviewing people on video. This time around, we went out to the streets, and we spoke to people who were living outside on the streets and encampments, who have had their possessions taken away from them by City workers—particularly the San Francisco Police Department and San Francisco Public Works— and in the process of the sweeps they have not only lost their survival gear, such as tents blankets, gear that they could use to cook with and also just basically carve out their own little space which they could protect themselves from from living outside—those items were basically tossed away as trash. In addition to those survival items, they have also lost precious, sentimental items that they carry with them, such as pictures of the children or the ashes of their deceased relatives. Or even, in one case, a family bible, which had their own family tree inside. So those were particularly devastating blows to these people when police and [San Francisco] Public Works pretty much tossed those items away. And of course, we've interviewed these people about their own experiences, what it felt like to see their last remaining items, the ones that showed any connection to their previous lives as housed people.
And of course, the kicker is that the City was violating its own policy of bagging and tagging items so that the people who had their items swept could reclaim them at a later time at the storage yard, and then in some cases, some of the items—which were they kind of used to work with make kind of a living or livelihoods for themselves—were also taken away from them and we found out that they were sold in street yard sales by DPW workers. So it was very important to have those stories told from the people living the life of homelessness and marginalization because, you know, just those stories are not often told or very seldom heard from. So, it was kind of an honor to bring like those stories out.
You're certainly not unique in being a reporter who focuses on homelessness in San Francisco, but unlike most reporters who focus on homelessness in San Francisco, you actually have your own lived experience of homelessness. I'm wondering how your experience of homelessness influences you as a journalist and the way that you tell stories, the way you ask questions?
It was one of life's great ironies that as a reporter who covered homelessness, for as long as I have, suddenly began to experience homelessness himself. I lost my housing in 2011, and then I kind of had to experience the things that a lot of unhoused people would have to do as far as trying to find a way to shelter myself and survive, devoting several hours of the day trying to keep a roof over my head via the emergency shelter system. And, at the same time, also trying to continue my journalistic endeavors, just writing for Street Street and writing for other news organizations at the same time. It's quite a challenge, just to keep that part of my life going, when I didn't have a place where I could go at night, knowing that I could come in and stay there.
And do you feel like having that experience has influenced your writing about the issue?
Experiencing being unhoused itself, I think it deepened my work in covering homelessness, and one parallel I could find from the movies. There was this movie from the '40s called "Sullivan's Travels" where the main character is a Hollywood film director who normally directs musicals and frothy comedies. And when he had the opportunity to direct a sort-of social problem picture, he decided to essentially become a hobo and travel across the country and, live unhoused, and of course, along the way he realizes that even the most destitute among us need those moments of light entertainment, which he previously provided. One day, I'll probably re-watch "Sullivan's Travels."
I have not actually realized that you were covering homelessness before you had lived experience!
The timeline was rather unusual. And I just had this regular day job when I took that Media Alliance class, and then I started submitting to Poor Magazine, to Street Sheet, to Street Spirit, and other news organizations. Then, I became a casualty of the Great Recession and used up my 99 weeks of unemployment benefits, and then found myself going to shelters.
Well, San Francisco has been lucky to have you as a person covering the homeless beat for over two decades of your tenure, but it's a unique trajectory that you've been on. So as you are moving into this new role as Street Sheet editor, what are you most excited for, and what do you imagine for the future of the paper?
What excites me as my new role as Street Sheet editor is working with the writers and artists and poets on the pieces of work that they agreed to create for the paper. I'm looking forward to these opportunities of collaboration with them. And also, just to continue to have the paper function as a bully pulpit for people who've experienced severe poverty and homelessness, and just make sure that our policy makers listen to us and effectuate policies that, one, reduces the harm that we experience and, two, to actually alleviate and eliminate homelessness.