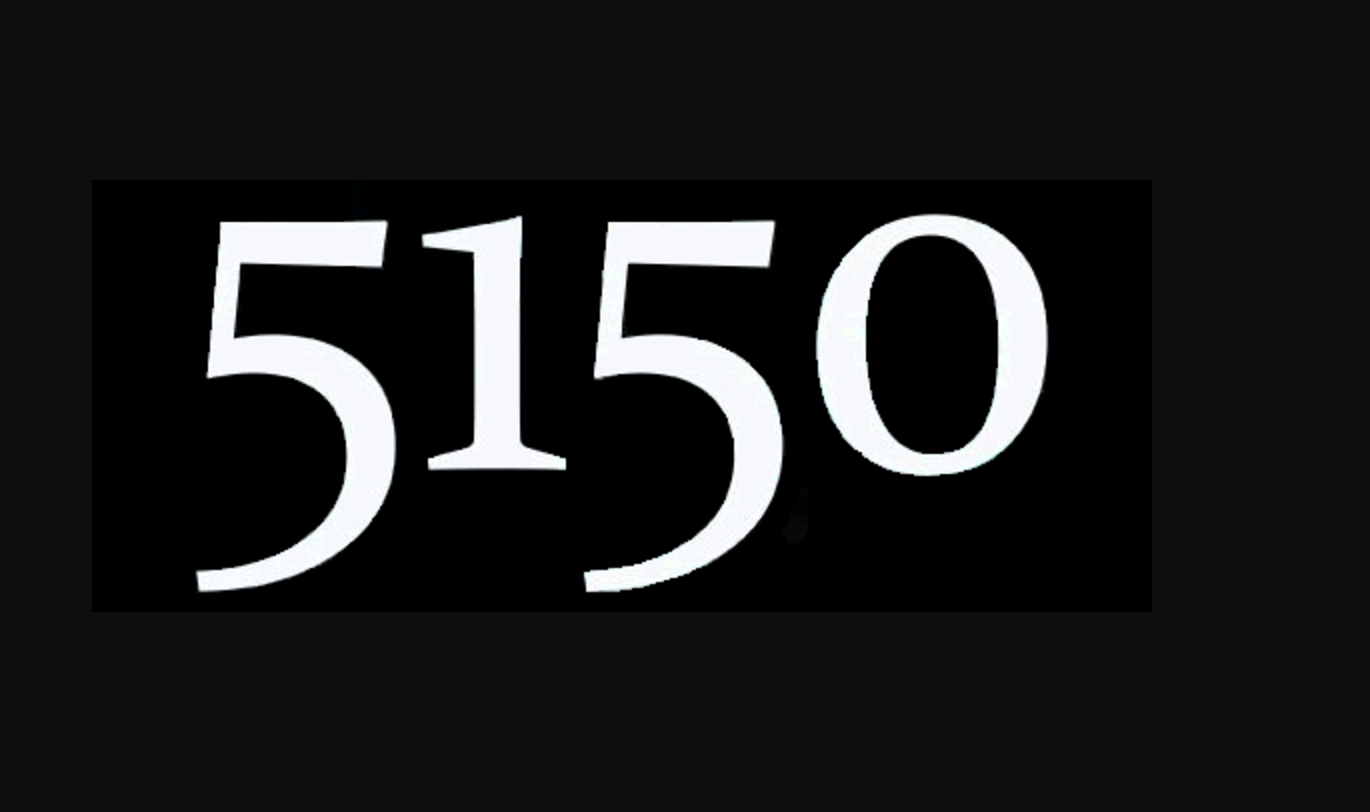 Jay* entered a room he described as "dull, with fluorescent flickering lights" that continued to aggravate him, part of the reason why he was 5150'd in the first place. Persons who are deemed a danger to themselves (by the way of intense self-harm or suicidal ideation), a danger to others, and/or are gravely disabled may be involuntarily confined to psychiatric emergency services for up to 72 hours for stabilization. Police officers, mental health clinicians, mental health workers, and many others are trained to 5150 if someone meets the criteria listed above.
Someone experiencing a psychiatric emergency may self-present to the hospital if feeling exacerbated symptoms of suicidal ideation, or be escorted by a friend or family member; however, often times they are brought in by the police, making for a less than soothing experience. While the need for intervention, such as a 5150, during a crisis seems necessary, we need to be aware of the residual impacts affecting the actual person in crisis. Otherwise, we are putting a band-aid on a much deeper, underlying wound.
Once someone is 5150'd, they must be given a written notice for the reason they are being held. During the hold—which may last less than 72 hours if cleared by a psychiatrist—a client is evaluated and prescribed medication, to which they have the option to refuse. In certain cases when there is a specified emergency, or when they lack the ability to make a decision about the medication, it may be given involuntarily. If someone continues to experience intense mental health symptoms and have not stabilized, they are assessed for continued care and may be moved into in-patient for a 5250, an extended two week hold.
Jay was picked up by the police and brought in with handcuffs to San Francisco General Hospital for psychiatric emergency services (PES) after repeatedly hitting himself in the head and yelling at passersby on the street. Prior to hospitalization, Jay noted an extensive history of homelessness and using substances to self-medicate his symptoms of Schizophrenia, which consists of command auditory hallucinations and paranoia. After not being on his medication due to lack of funds and disconnection from Medi-Cal, Jay's voices and irritability increased. And as a result the police were called on him.
Jay's story is not unique. Poor and homeless people, who have little access to consistent, quality healthcare—and even less access to mental health services—face both the challenges of living in poverty and not receiving the essential care and medication they need.
Jay described the experience of being 5150'd overall as "traumatic" and one that led him to continue to use substances after being discharged from the hospital, and back into homelessness without connection to support services or a safety plan for further stabilization. Jay noted feelings of stigmatization while in the hospital and when he left.
"Everyone was treated the same in there, even though we were different. I had different issues than the person in the other room," he stated.
Jay, now in treatment and sober, stated that during his three-day hold, he had no idea what medication he was prescribed, no therapy sessions, and no connection to outpatient services. "I was assigned a social worker, but never met them," he stated.
In contrast to Jay's experience of being 5150'd, Albert* shared a different perspective. Albert noted that his case manager brought him to PES at San Francisco General Hospital due to exacerbated symptoms of depression and suicidal ideation with a plan. Prior to his 5150, Albert was living at his apartment with his partner who recently passed away.
"The grief was unbearable," he noted. Albert shared that while at PES he was able to stabilize on medication, reconnect to his psychiatrist, and "get the rest [he] desperately needed." Albert reflected on some of the groups he attended, the crowded hallways with beds lining the wall and some of the nurses whom he "forgot," but now wishes he could thank.
Such drastic difference in experiences between Jay and Albert lends to no one particular cause, but highlights the need for a more individualized and therapeutic approach to stabilizing someone in crisis. When asked how psychiatric emergency situations could be handled better, Jay stated, "no handcuffs, real one-on-one therapy sessions, knowing what medications they were prescribing me, and connection to someone that could help me when I leave."
For each person that enters a psychiatric emergency service, they present with a different background, with different trauma's and with different triggers. It is important to address each individual difference to not only reduce the already traumatic event of having experienced a crisis, but also to give a voice to those who are in need of someone to listen.