Charles Davis sat down with Victor Floyd, Minister of Spiritual Care, and Joann Lee, Associate Pastor for Community Foundation at Calvary Presbyterian Church, a local church that has invited Charles to sell Street Sheets to their congregation every Sunday.
When asked why Calvary had decided to invite a vendor into the church, Floyd spoke of his connection with the paper, saying "I have followed the Street Sheet for 20 years, and it is the best thing ever written. You get information directly from people who need shelter." Joann Lee continued by saying that the paper "lifts up voices that people too often ignore. They aren't silent voices but they have been silenced by society, but they should be a part of society. Street Sheet is different. The paper provides a way to talk to someone more in depth, and to listen to folks who are homeless."
Davis also asked how else the church offers support to those experiencing homelessness, and got the word about some plans for the holidays. The church will erect a Giving Tree where folks can take what they need and hang offerings of necessities like socks, gloves and hygiene products for those who need them. They also organize a Thanksgiving event every year and were able to redistribute 3,000 pounds of food over the past year.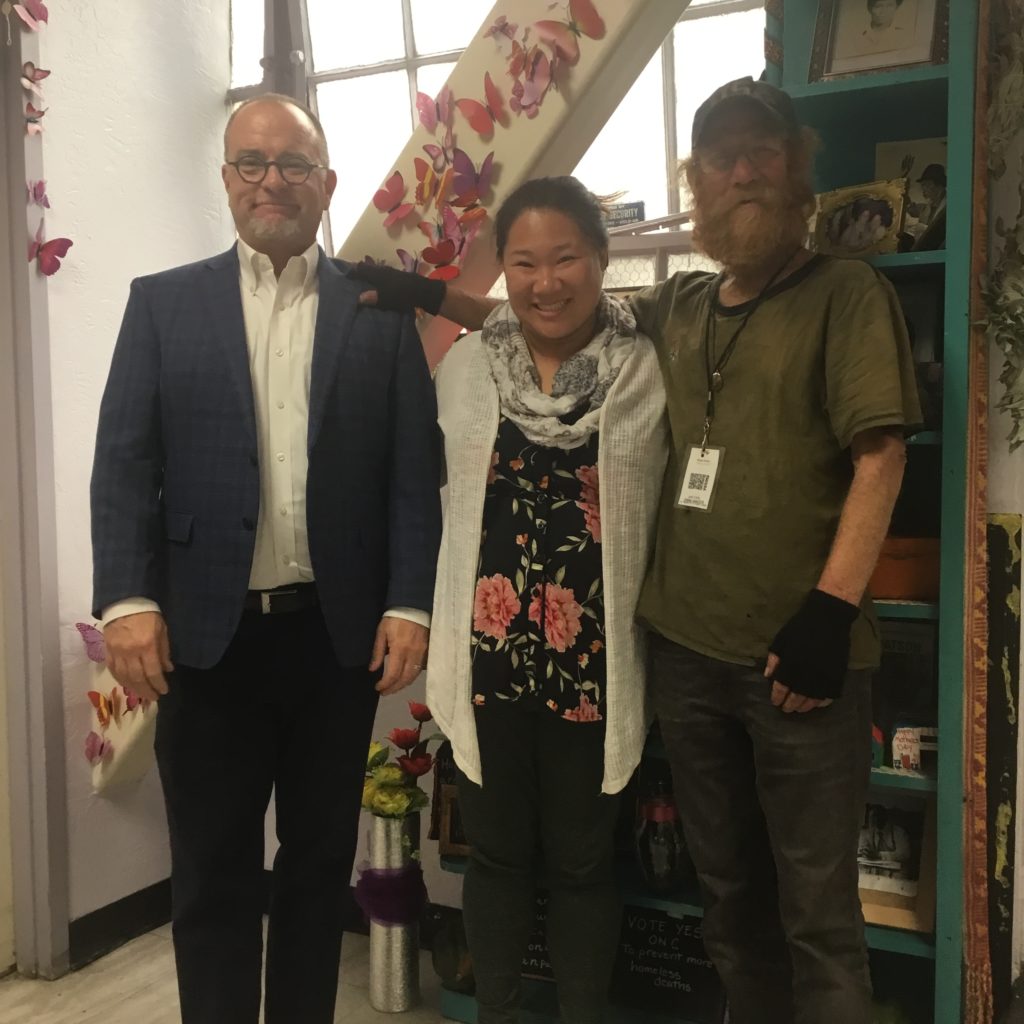 "Part of the struggle for us is how to not just duplicate efforts," said Lee. "While also not turning people away or shuffling them around to other places or providers."
The conversation moved fluidly into a discussion of best to address the widespread homelessness facing San Franciscans today. "The best cure for homelessness is homes," said Floyd. "If I could just take all the money, I could find I would build homes."
Lee added that we need a plan for preventing homelessness. "If we can keep people from being evicted and losing their homes in the first place, it wouldn't be how it is. Housing first is the right answer," she said. "I wish I could find a way to change hearts and minds so that people could understand that the dignity and humanity of all people is wrapped up in our own."