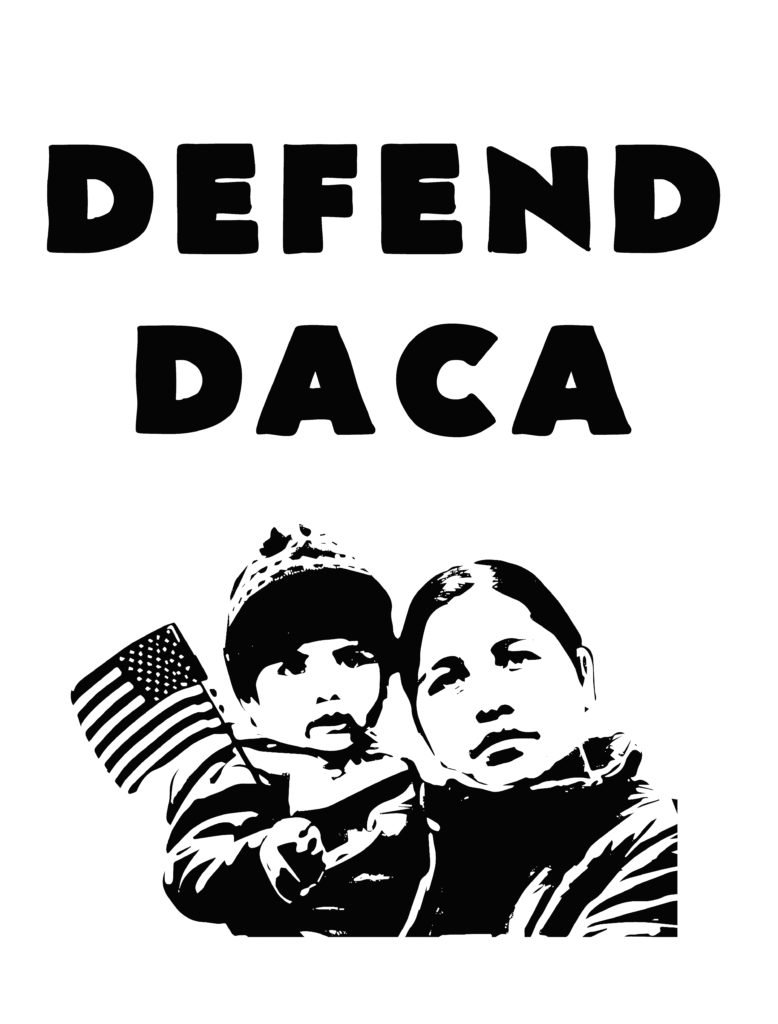 Department of Homeland Security under the Trump administration has taken inhumane actions to discontinue the DACA program. Deferred Action for Childhood Arrivals (DACA) initially was memorandum issued in June 2012, under the Obama Administration, by Department of Homeland Security which states "DACA provides certain illegal aliens who entered the United States before the age of sixteen a period of deferred action and eligibility to request employment authorization."
The discontinuance of this program impacts hundreds of thousands children and parents right here in the US. The DACA program provides two to three years of authorization to work in the U.S. and specific travel benefits. During the course of the DACA's program, an expansion to the program included the parents of recipients. Deferred Action for Parents of Americans and Lawful Permanent Residents (DAPA) benefits were extended to undocumented immigrant parents with permanent US resident children, as explained in the Department of Homeland Security memorandum. These benefits are helpful in keeping families together and working in the United States. However, Donald Trump rescinded this widely utilized program on September 5, 2017.
In matter of eight months several impeding actions by the government including an executive order, 5th Circuit ruling, and call for implementation of a memorandum sent devastating blows to undocumented immigrants  residing in the United States. The 5th Circuit Court of Appeals concluded that DACA did not adhere to Administrative Procedure Act incited  by a memorandum released on September 5, 2017. According to the Office of Administrative Law, the Administrative Procedure Act (APA) solidifies a standard of rulemaking procedures for agencies of the federal government to follow. It provides the community a way to actively participate in the implementation of state regulations. So what does that exactly mean for undocumented immigrants in the US?
According to Civic Engagement & Immigrant Affairs there are several implications to the Trump Administration's decision to end DACA:
●  Employment authorization and DACA benefits will remain valid until specified expiration date
●  There will be no acceptance of any new DACA applications by USCIS
●  Expiring work permits can be renewed by October 5, 2017
●  Traveling abroad through Advanced Parole will be revoked
These actions have outraged and frustrated community members, governmental officials, and organizations supporting undocumented  immigrants. In fact, on September 6, 2017, Senator Kamala D. Harris, delivered remarks at a press conference to address Trump's discontinuance of DACA. In the press conference, Harris explained the implications of "irresponsible" decision to rescind this program including job loss and pure immortality. Furthermore, Harris embodies the sentiment of many people in communities throughout the United States. People care and want to make a difference in helping those impacted by these changes.
The Civic Engagement & Immigrant Affairs is working closely with organizations such as Catholic Charities and La Raza to help fund their efforts in assisting undocumented immigrants. Many undocumented immigrants must undergo screenings to verify their eligibility for DACA benefits and pay application fee of $500 in which fee assistance is available for applicant stated Rich Whipple, Deputy Director at Civic Engagement & Immigrant Affairs.
Considering the recent action to end DACA, the Office of Civic Engagement & Immigrant Affairs will continue to advocate for the Dream Act, outreach to community members, and assist immigrants in renewing their status by the final October 5 deadline. Whipple passionately explains that "there is a need for inclusive, compassionate and comprehensive immigration reform." The people known as Dreamers contribute greatly to our society as humans, workers and seekers of equal rights for all. Furthermore, as a nation we should support programs and policies that keep families united. ≠