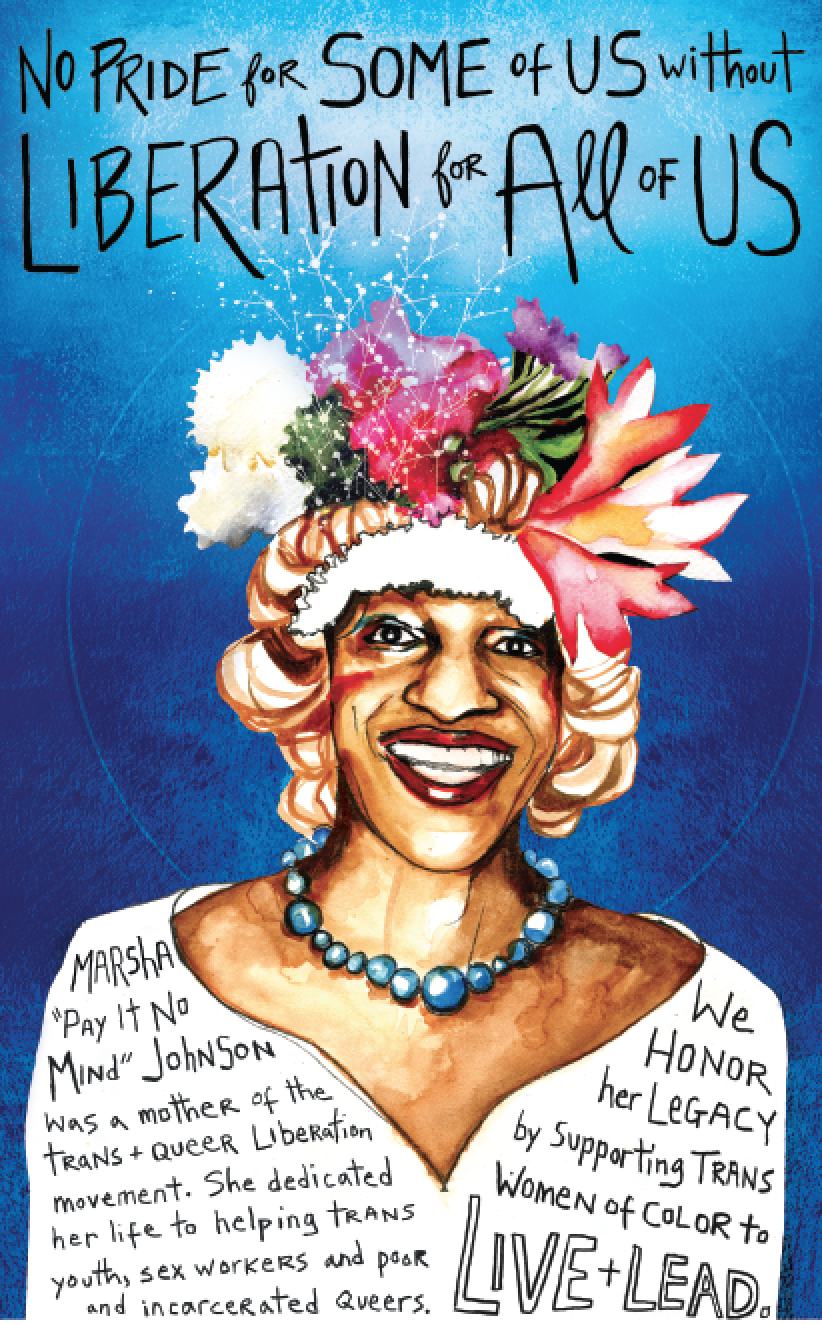 Marsha P. Johnson ("P" standing for "Pay it no mind") is one of the mothers of the trans and queer liberation movement who is often erase in mainstream narratives of gay pride. Marsha grew up in New York City and New Jersey, where she lived on the streets, often times without a permanent home or stable living situation. She was a prominent and revered activist between the 60s to the 90s. Marsha also was a drag queen and a member of the band Hot Peaches. She is perhaps most well known for her role in resisting police in the Stonewall Riot, which occurred as a response to a police raid of the LGBT club Stonewall Inn. The Stonewall Riot was followed by several days of demonstrations: People were tired of the police targeting the LGBT community.
Marsha cofounded the Street Transgender Action Revolutionaries (STAR) with fellow activist and friend Sylvia Rivera. The organization worked with homeless and runaway transgender youth and created a community where people could live and learn together. It was the first organization focused on homeless trangender youth in New York City. Marsha fondly referred to the youth as her children and she was called the queen mother. She was also an activist with the AIDS Coalition to Unleash Power during the 1980s AIDS epidemic.
On July 6, 1992, Marsha's body was found in the Hudson River. Police determined her death to be a suicide, although friends and family repeatedly said that she was not suicidal. There was no investigation ever completed. Like too many other transgender people, and, in particular, black transgender women, she died mysteriously and violently. Marsha's legacy lives on far beyond her death through her work, love, and spirit as an activist for sex workers, the LGBT community, and marginalized youth.
Artwork by Micah Bazant. www.micahbazant.com