by Quiver Watts
Tim J noticed a problem living in San Francisco: while the city has poured hundreds of millions into trying to solve the homeless problem, more action needed to be taken for those that are in need. He was a regular reader of Street Sheet, so he knew that this paper puts money directly into the pockets of those able to work for it, and he knew from talking to vendors that selling the paper made a huge impact on them.
"I created Street Sheet Love after years of hearing stories from vendors who have struggled to sell Sheets, as many vendors can go a whole day without selling a single one," said Tim. So he started brainstorming about how to raise the profile of this newspaper, and came up with a bright idea. He decided to produce little Street Sheet pins to distribute to readers! How it works is that readers can collect five editions of the paper, and then can trade them in for a free pin!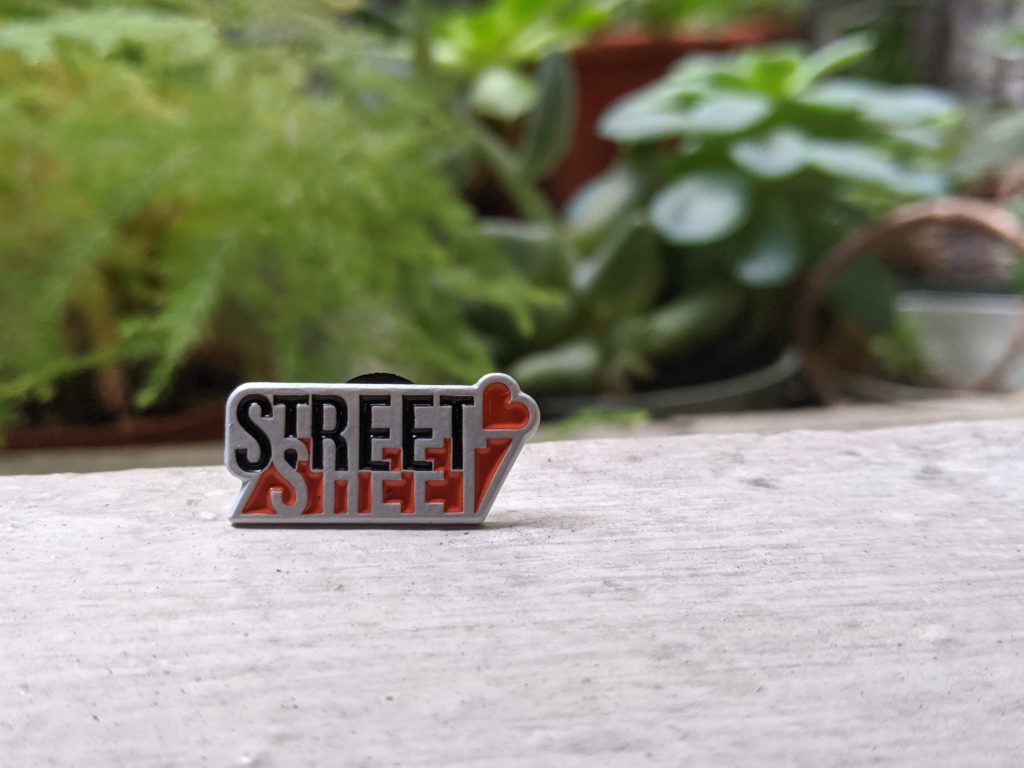 "Many San Franciscan residents don't know the story behind Street Sheets, nor the stories behind the individuals selling them. I hope that this will help build awareness for these wonderful people."
Street Sheet has been in circulation for 30 years, and is the longest continuously published street newspaper in the world. With the help of around 250 vendors, we get 30,000 papers out to readers like you every month!
"I wanted to make sure that whatever project I started translated into money in the vendor's pockets, either through raising awareness of Street Sheet or raising empathy for who the vendors are. The trade-in system is direct proof that you had paid a vendor for X amount of Street Sheets and that seems like a good deal."
Visit streetsheetlove.com to trade in your papers and get a free Street Sheet pin!