"I think you've got to have a reconstruction of the entire society, a revolution of values." – Martin Luther King, Jr.
On January 17, the Coalition On Homelessness, in honor of Dr. Martin Luther King, Jr. and the 48th anniversary of the Poor People's Campaign and Resurrection City, the Coalition On Homelessness, in conjunction with the Western Regional Advocacy Project (WRAP), along with the Anti-Police Terror Project's 120 hours of actions to Reclaim MLK Day and other community partners, held a Citywide Homeless People's Popular Assembly at the Civic Center Plaza, across the street from San Francisco City Hall.
In 2016, The Coalition on Homelessness launched a series of Homeless People's Popular Assemblies in encampments around the city in order to involved the homeless community in the work we do. These Homeless People's Popular Assemblies were led by solely homeless or formerly homeless people. These efforts led to leadership development, encampment sweep monitoring and a homeless-led petition drive with over 500 homeless signatures calling for dignity and human rights of encampment residents.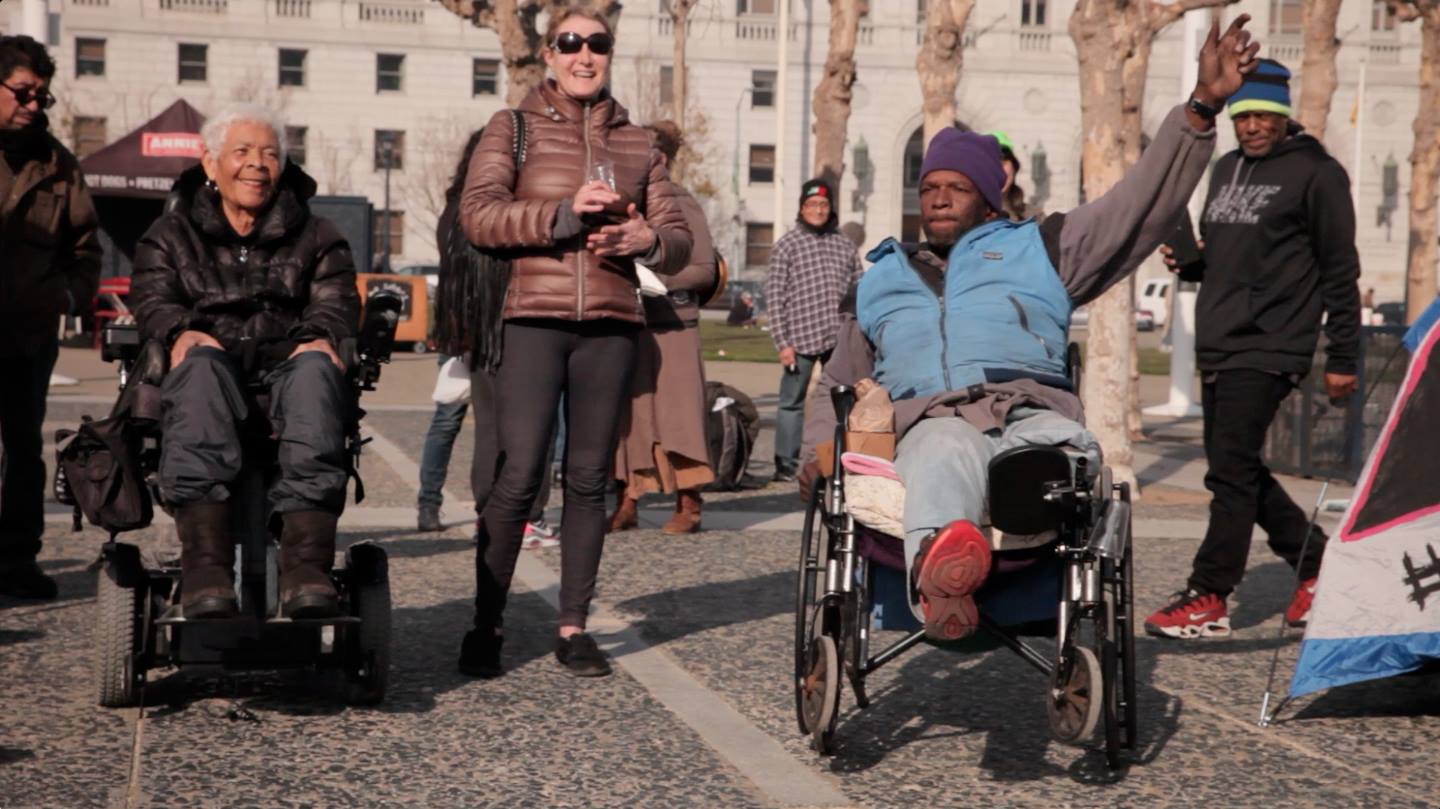 The day's activities included providing a platform for homeless folks to expressed their views and offered solutions regarding San Francisco's current homelessness crisis. Food was served by Glide church, the nuns from Fraternité de Notre Dame and Simply Sandwiches. Doctors from the Do No Harm movement were also on hand offering high blood pressure monitoring and other medical services. Rapper and Frisco Five member Equipto entertained the crowd with two inspiring raps. Afterward, members of the homeless community proceeded with a delegation to City Hall to deliver over 800 online and handwritten, homeless-generated signatures to S.F. supervisors and the mayor, calling for the dignity and human rights of those in encampments be recognized by the city of San Francisco.
The Coalition On Homelessness thanks all those who contributed to this event and helped make it a successful and empowering day.